August 17, 2020
Florida Balks at Review Choice Demonstration
The Centers for Medicare & Medicaid Services paused the Review Choice Demonstration for home health due to the COVID-19 pandemic. Now, CMS is looking to restart the program in Florida and North Carolina—but three state representatives in Florida are seeking to delay the implementation. Find their argument here.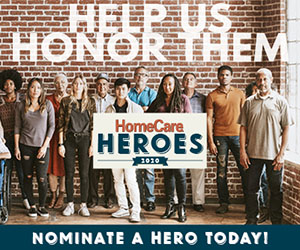 Sponsored by Change Healthcare
5 Opportunities to Help Improve Business Efficiencies and Revenue
Your staff needs timely information, visibility into the revenue cycle and advanced tools to make your business run efficiently. Read about a tool that can help you overcome five common challenges to optimize revenue and patient satisfaction.
The Future of Telehealth in Respiratory Treatment
Telehealth and connected respiratory care bring resources once found only in medical centers into the patient's home. They enable continuous monitoring, early intervention and cross-disciplinary team care, which can help patients who require more intensive disease management. Read more.
The Big Picture on PDGM
Eight months into the new home health payment model's enactment, there are still questions about how home health agencies are managing, especially as the continued COVID-19 pandemic makes care more difficult. Find our expert analysis here.
Please note: You may be on other email lists and may continue to receive messages not related to HomeCare Now.
Unsubscribe from other lists individually. The reply-to mailbox is not monitored.

Our email practices are designed to comply with the EU's General Data Protection Regulation (GDPR) and other privacy laws around the world. Read about HomeCare's data privacy policy online.