April 23, 2020
Additional Stimulus Funding Passes Senate
The Senate passed another round of stimulus funding this week, including an additional $75 billion for the Public Health and Social Services Emergency Fund—the same vehicle that recently disbursed funding for health care providers, including HME suppliers. Learn more here.
Masimo Partners with Samsung to Provide Telehealth
Masimo is partnering with Samsung Electronics America to provide smartphone equipped with the Masimo SafetyNet Patient App. The partnership s expected to allow for broader, faster distribution of the app to COVID-19 patients, especially older patients who are less likely to own a smartphone or have the comfort level to configure a smartphone app on their own. Read more now.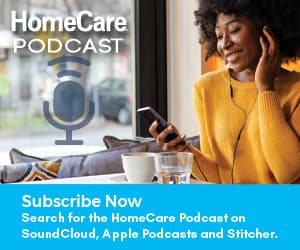 White Paper Sponsored by Hamilton CapTel
OTC Hearing Aids
Industry evaluates pros and cons of the easy-to-get devices as it plans for market impact
Please note: You may be on other email lists and may continue to receive messages not related to HomeCare Now.
Unsubscribe from other lists individually. The reply-to mailbox is not monitored.

Our email practices are designed to comply with the EU's General Data Protection Regulation (GDPR) and other privacy laws around the world. Read about HomeCare's data privacy policy online.