A look at state-level payer victories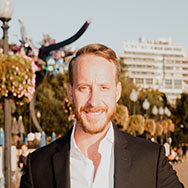 When a caregiver goes above and beyond, it's important to recognize their efforts in tangible ways. The Ceca Foundation is a nonprofit that provides cash rewards for those top caregivers.
Read more.
Digital connectivity has offered a link to the outside world for older adults during COVID-19. But digital devices aren't always easy to manage, especially for seniors with dementia, vision impairments or hearing loss. In this white paper sponsored by Hamilton Captel, you'll learn why the public health emergency has amplified the health dangers of social isolation and how you can offer simple support senior clients and patients to ensure they're getting the most of virtual programs.
Click here to download now.
It's time to re-examine your HME workflow. This white paper from TIMS Software lays out how every part of the revenue cycle management process can work more efficiently if done digitally, from managing deliveries to collecting accounts.
Read more.